All I want for my Bday is You!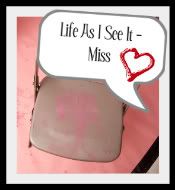 Today I am 25!
Yay!
My only special plan is to watch the meteor shower tonight with my son, and drink some margaritas!
(Wanna know more about my meteor shower, click
HERE!)
I made it to 199 followers today! And I am super stoked!
But I want to reach 200.
All I'm asking is if on one of your blog posts today you post my button and send me a follower.
It's all I want!
Thanks so much!
For my uber sexy new Award! I will wear it with pride!
Now all I gotta do is give this award to 5 of you Naughty ladies:
Check out her naughty list and you'll agree with me~
You don't wanna mess with this chick!
She has gone skinny dipping, Bungee jumping and plays in the mud!
She's sarcastic, she's rebellious and she has a nice rack!
She likes to run around the neighborhood naked, pretending she's being attacked by spiders. LOVE HER!
Post this sexy button on your blog and send it to 5 other hotties!
award , update