I really need your help!
As many of you know I am an animal lover. I am even going to college to become a Veterinary Technician. I have grown up with pretty much every animal that you can think of! My mom is a horse trainer, who also raises cows, chickens and pigs. We had Guinea Pigs, rats, Iguanas, snakes, dogs, cats, jackrabbit, lop eared bunny, sheep, goats, cockatiels and ferrets. The only thing that makes those animals different from one is that all are legal in the US. Except for Ferrets. Which are legal in every state except for California.
Well it's mainly due to a very old law, passed by Fish and Game, which listed the Ferret as a wild animal.
In fact, there has been recent legislation that has been set into play that keeps them illegal here. There really are few reasons for this to happen.
Yet, the problem in California is not that they will be overrun with these little guys. In many ways, it is about politics and money. There are many that will tell you that there is just too much money being poured into the government here to keep them illegal. This is something that has been quite controversial over the last several years. In fact, the debate about legalizing ferrets in California has been going on for over 70 years.
Of course, those that are against allowing the ferret in the state of California claim that they are worried that ferrets can pose a serious danger to other types of wildlife in the area.
Dr Geo Graening has been hired by www.legalizeferrets.org (A non-profit group) to do an Environmental Impact Report on whether or not Ferrets pose such a serious threat!
His report is done and is realeased to the California Fish and Game Commission, (You can read the EIR here.) paid for by LegalizeFerrets.org on the status of domestic ferrets and their impact on wildlife, agriculture, the environment and public health. As we expected, there is no impact and this report confirms that.
So how can you help?
Even if you don't live in the state of California we would really appreciate your help!
1. You can donate and help us raise Awareness! Show the world the number of Ferret Lovers is growing!
2. Sign up for the Legalize Ferrets newsletter. (It's free) and stay in tune with how our struggle is going.
3. Sign up as a member of the 3000 club!
4. Follow Joe Ferret on Facebook.
5. Follow on Twitter!
6. If you live in California ask your congressman, your choice for Governor, or your assemblymen what their stand is on Ferret Legalization. Send them our survey! Let them know that this is something the state population is thinking about!
7. Re-Post our Video on your blog, FB page or Twitter.
I miss my Ferret, Cookie. I would give anything in the world to have her back with me again. She loved baths, taking walks on her leash. Playing hide and go seek with my Cat. And of course...going nutso over my socks!!!
Please help in any way that you can!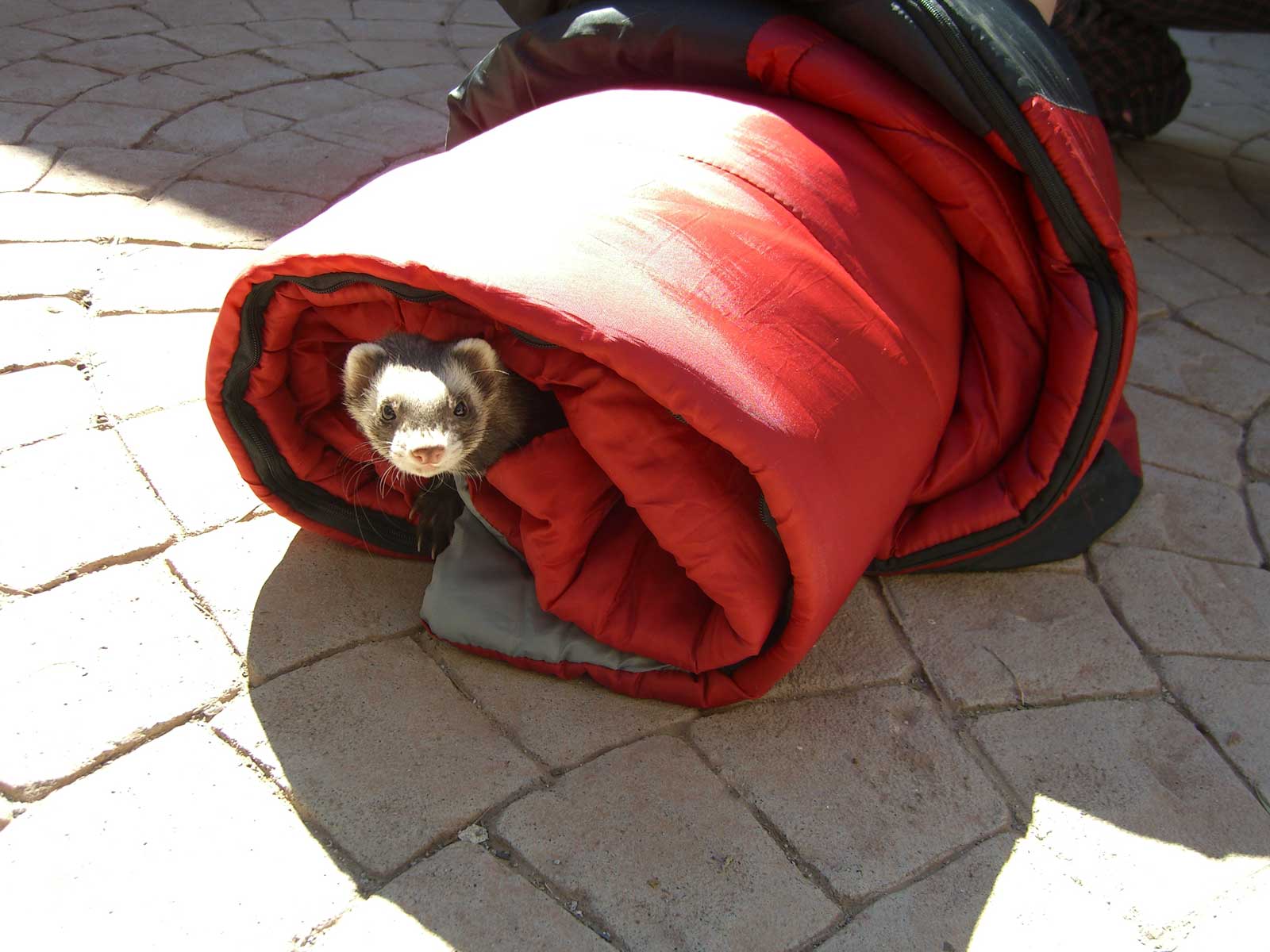 California , Ferret , Me