BSF and I am a Slut!
It is Blog Stalk Friday people!!!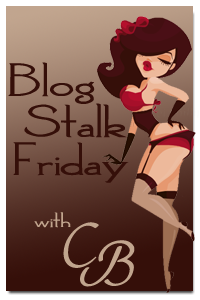 Which means it's Friday! YAY!
And CB has made me her Slut of the Week!
Have I mentioned how amazingly awesome she is? She did do this perfect layout for me that I am reveling in!!!
Wednesday night I lost my internet connection! I was out of internet from Wednesday night until this morning!!!!
The lovely
Ange
kept me informed with what was up via phone calls....cause she rocks like that.
Now that I am finally back and ready to catch up on all of your posts, blogger is being a douche and has messed up my dashboard and I can't find any of your posts!!!
But it is Friday...so Hopefully today will be ok!
The Budget Fashionista
blog , follow , update