Tuesday Linkups. For those of you wanting some new followers!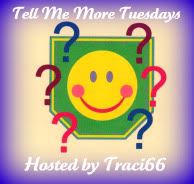 >
1. Can you swim?
YUP! I was even on my high school swim team. I skinny dip. I even swim in the ocean in winter. LOVE TO SWIM!
2. Is telling a lie ok?
Never. You'll always get caught. Someone will get hurt.
3. Do you have any body piecings?
Just my ears.
4. Are you related to anyone famous?
My Great Uncle was the Mayor of a college town here in California. The main st and a majority of the shopping centers are named after my maiden name.
5. Do you have any tips on approaching companies about sponsoring reviews and/or giveaways?
Just do it. Pick local companies in your area. They are more likely to use locals!
6. What is the best thing you have ever won?
Steelers/Raiders football tickets from a radio station.
7. If you borrow something for someone should you return it? And in what shape?
Borrow means use and return. If you borrow something from me and don't return it I'll break in and get it.
If you return it and it's not in better shape then when I lent it to you, You won't be borrowing from me again!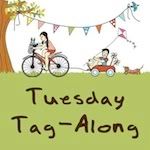 follow