The Naughty List # 2! You know you want to know....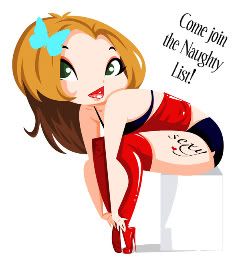 I'm Feeling Sexy!
I wanna hear you say my name.
Tonight I'll be your naughty girl.
I'm callin' all my girls.
We're gonna turn this party out.
I know you want my body.
ALRIGHT LADIES! I know we have some naughty girls here!
Starting with my 4 Co-Hostesses!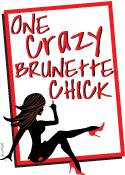 This is a link up! Wanna link up? Follow the hostesses! And we are some naughty gals, so ya'll don't want us mad at you!
We want to hear your naughty secrets! So go ahead and air em out in our No Judgement Zone!
1. I have done nude modeling.
Twice!!
And I loved it. I would easily do it again.
Some of the pictures even sold at art shows.
2. When I was sixteen I took a dare and applied for a job at Hooters.
(Since I was wearing my mom's bra at 11 it wasn't hard!)
I GOT THE JOB!
And worked there for 2 weeks before the manager realized how young I was!
3. I have gotten out of 31 Traffic Tickets.
I just know how to talk my way out of them.
I used to *ahem* use my physical attributes to *talk* my way out of them.
But Seth got irritated with that and honestly...It was just too easy.
No one can resist my smile and sweet southern drawl!
ALRIGHTY!
You've heard me spill my guts for the SECOND week in a row!
GET BUSY!
You can make it sound as naughty or as nice as you want to.
Naughty List