Fawk You Friday, One Sexy New Button and one Sexy Man!


It's the end of another week and chances are, you have something to gripe about!
Go link up with the Luscious Boobies and Let Er Rip!!

Fawk you to the brainiac who decided to charge 20 bucks for a birth certificate. We will all need ours at some point in life. Some turd is gettin rich off it!
Fawk you to my son who decided to pee in the trash can instead of the toilet. Why you may ask? Oh...Becuase no one told him not to of course!!! YUCK!
Fawk my body that apparently has decided now is the time to catch up on lost sleep and not letting me wake up till 11!!
CB, that crazy brunette chick AKA My lova, has made a new button for her Friday Linkup! And as everything CB does...This is UBER SEXY!!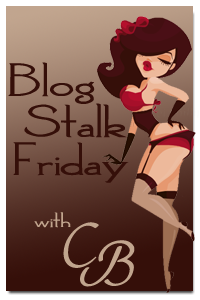 Go check her out, FOLLOW ALL OF HER REQUIREMENTS, and then link up!
Now for my Sexy Man!
I am currently IN LOVE with the show Rokkie Blue. Staring
Missy Peregrym
She is hot, she is feisty, she is a smartass....So she is me with a gun permit. She gets to make out with:
Sam Swarek
Played by:
BEN BASS
The Rogue
RANK:
Training Officer
WHAT HE'S GOT TO TEACH:
See the street with "cop eyes"; Every place and every person has a story; Trust your instincts
WHAT HE'S GOT TO LEARN:
Let's just say: following the rules is not exactly his style
I want to be arrested and frisked by this man! I don't usually go the pale with dark haired look...But something about him sets me on fire! YUM!
Check out
Rookie Blue Thursday's at 9/8 C
Oh you know you love me!!! Check out the make out scene!
follow , TV Time Thursday , video