New Bloggin BFF's
Since I was such a bad blogger this week, yes I know....I need a spankin! I am gonna do everyone a huge favor and introduce you to some of my bloggin BFF's.

My New BFF is one crazy hooker! (It's cool...she likes it when I talk dirty to her!) Check her out....but only if you think you can handle her mouthiness. Otherwise she will bust your balls!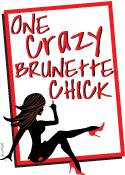 This woman is AMAZING. She has BiPolar and lives to blog about it! She tends to make me laugh often so go give her some love.







Simply Stacie is so adorable! I just wanna hug her all day!


If you are creative like me you will really love some of the ideas she comes up with! And her photos are divine!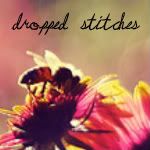 Like me, Busted Plumbin has PCOS. But she is hilarious! Check her out for a good laugh.

This last chick, I am happy to say, is a personal friend. (Don't ya just love it when you find out a friend blogs too?!) If you like giveaways you'll want to check Joy out.
This is what I'm reading! Got a blog you think I'd love to know about? Post a comment. I promise to check em out!
blog