Come snag my butt!!!
Er....Button!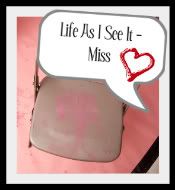 Ain't it cute? That's my actual Butt print from the Big Pink Ribbon Photo Shoot
On the right side of my blog you can grab my button and display it for me! And I would love to return the favor. Just drop me a note!

blog