Gloriously Created Gifts! -Etsy Shop Review
I am quite blessed in having friends who are creative, and I love that they are using Etsy.com to showcase their wonderful creations.
Today I am going to share with you Gloriously Created Gifts , an Etsy shop that is owned by a very dear and personal friend of mine.

I was lucky enough to be able to receive 2 of her hand made Victorian necklaces to review.

The First One: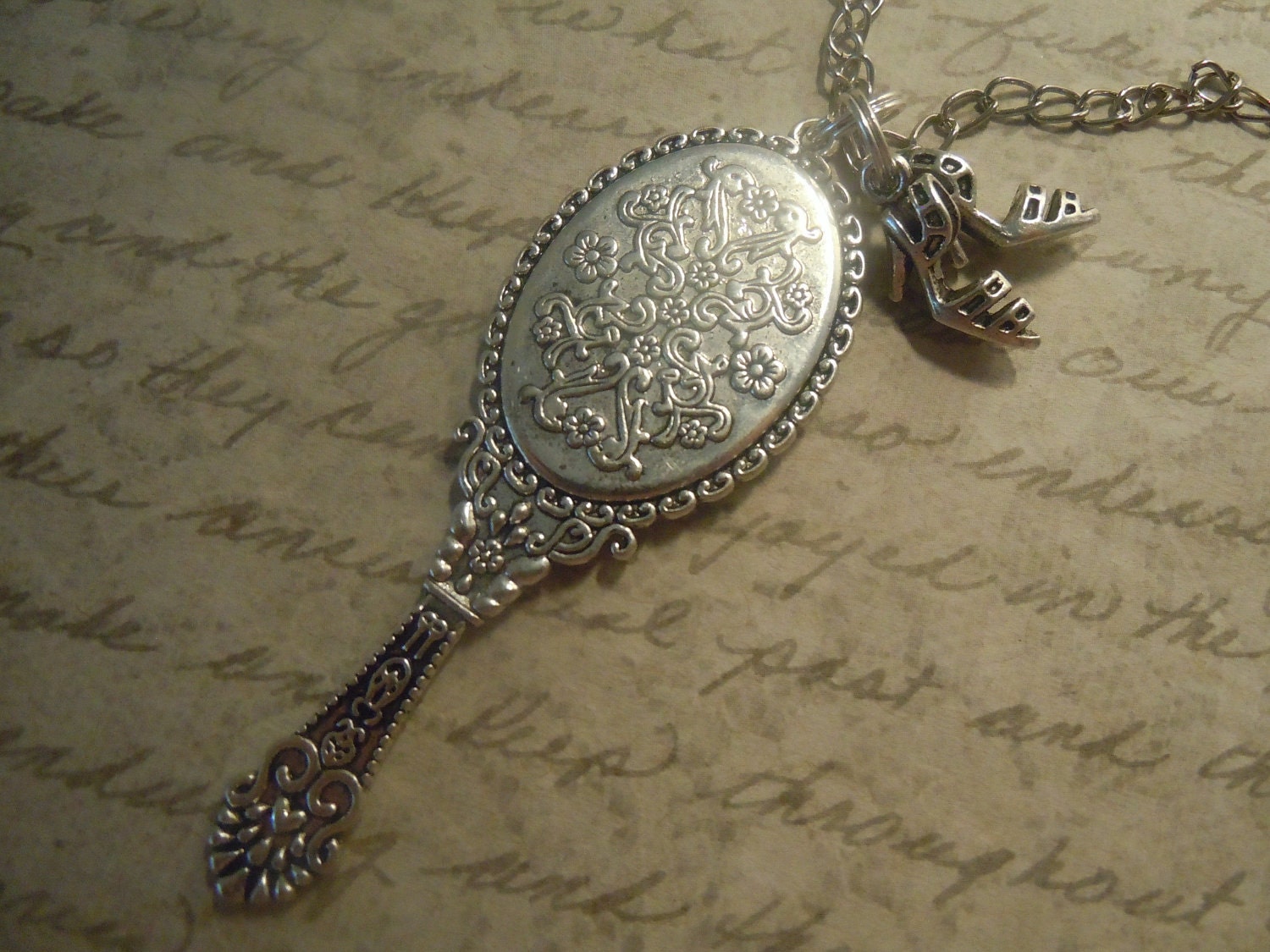 I love the scroll work on the back of this mirror, and I absolutely love the shoes.
I also love that it's a REAL mirror!!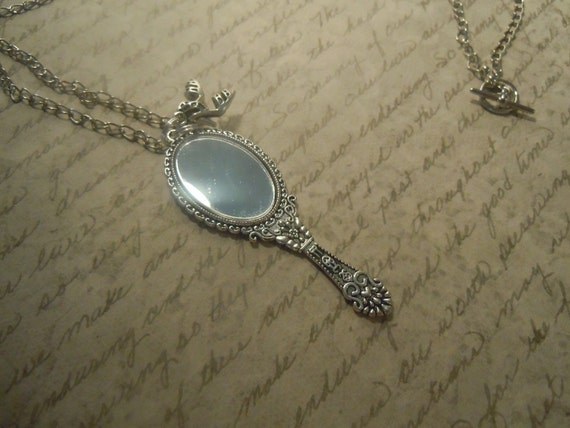 My other favorite part is the long chain. I adore long necklaces, and this one is so perfect.
It's simple enough that I can pair shorter necklaces with it.
And yet it's also whimsical enough to be worn alone.
I have received many compliments when I wear this necklace.
My favorite was from a Woman at Target who said it reminded her of some of the
vintage pieces she inherited from her Grandmother.
The Second One: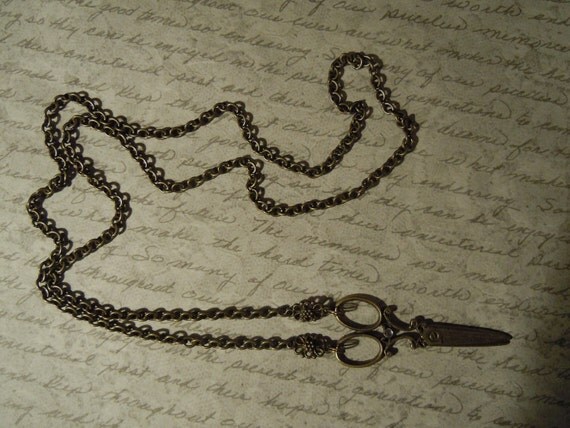 Any pictures for this necklace REALLY do not do it justice.
I love the intricate detail. You'll find yourself quite surprised that the scissors don't open!
(Sorry about my wrinkled Scrubs)
But you can see just how long the chain is!
(Have I mentioned just how much I LOVE long necklaces?!)
As you can see, the scissors are just big enough to be eye catching, but not so big as to be cumbersome.
That is something else I should mention, each necklace is very light weight.
For as long and noticeable as each piece is, they are both light enough to not notice when you wear them.
Even the clasp has it's own fairy tale-esque quality!
She really captures fun and whimsy in the pieces she creates.
The first necklace would be a great gift for a Hair Stylist, Makeup Artist, or Esthetician in your life.
The second would make the perfect present for anyone you know who does hobbies such as Scrapbooking, or Quiliting!
Please go and check out my dear friend's Etsy Shop and order a piece for you or a friend!
Her handmade Vintage inspired gifts will truly make your friends and family feel special and one of a kind!
And don't forget to include something for yourself.
She is adding new pieces all the time, and somethings she will make only once, so make sure to buy it before it's gone!
review