The Royal Vet.
As many of you know I am getting ready to start college to become a Vet Tech.
The great thing is that I have my first job!!!
The Queen because I kissed ass and threw myself at her feet begging. in her infinite wisdom has Royally decreed that I am THE Royal Vet. She even made me a badge to get past the guards.

Now, I don't have the time to write my own version of the Peon Diary's like Donda.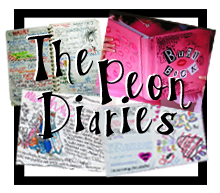 I mean there is a whole team of BodyGuards and only ONE Vet! I am kept busy!
Plus I did sign a non disclosure agreement. But to try to help gain the royals some good publicity the queen is allowing me to share certain pictures and tidbits of information.
So I will try to update you as often as I can!
One thing I can tell you is that these Gators do have some manners. I went out to feed them one day and was pleasantly surprised to find out that they dress for dinner! (For their regulalry scheduled meals, if someone "Falls" into the moat then of course it's "Come as you are"!) These alligators have to be fairly smart. They need to know the difference between eating an enemy that "falls" in compared to a Royal who drunkenly stumbles in to try and Play with the gators.
Le Sigh.
A few of the Alligators can mumble somewhat intelligible words.
And one Alligator is the Queen's personal pet!
She's nicknamed him
"My White Knight"
It's good to have a man around the house!!
I'm on the alligator crap list already because I had to get them caught up on their vaccinations.
But with everything that um...falls..into their moat they need to be protected!
So they have me digging through their poo.
One Gator scared me half to death cause his was glittery!
Apparently he ate some mouthy Pimp that tried to bitch slap the Queen.
And then the Pimp mysteriously lost his way and ended up fallin in the moat!
Now that's Karma.
So far I have a collection of hooker shoes, bling, and gin bottles from Gator scat.
Glad I am here to keep their intestines going strong!!
I am happy to report that the Gator's are all fat and happy!.
More to come later!
Royal Vet